Feltman's of Coney Island Scores Residency at Sycamore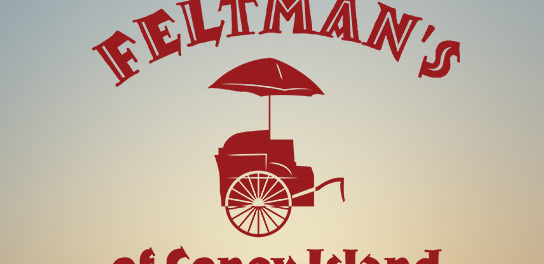 After two very successful outings at the Sycamore Bar and Flower Shop in Ditmas Park, Feltman's of Coney Island has officially joined the Flatbush Food Court. The Sycamore's Flatbush Food Court is a group of vendors that serves a variety of different foods daily at the hip Ditmas Park venue.
Feltman's Restaurant was located at Coney Island from 1870-1954. The original owner Charles Feltman is believed to have invented the hot dog at Coney Island in 1867.
In 1915 a Polish immigrant named Nathan Handwerker had a job slicing hot dog buns at Feltman's in Coney Island. After Feltman's raised the price of a frank to an eye popping 10 cents; Handwerker, with support from his friends Coney Island musicians Jimmy Durante and Eddie Cantor opened what would become Nathan's Famous. The rest is history.
Feltman's of Coney Island has returned to Brooklyn and possibly soon to Coney Island selling it's $2 six inch frank to Nathan's Famous $4.15 dog.
Feltman's of Coney Island will serving their 100% beef franks for $2 every Wednesday this summer, starting July 1 at the Sycamore Bar & Flower Shop, located at 1118 Cortelyou Rd in Ditmas Park, Brooklyn.
Feltman's hot dogs will be grilled  in the backyard lodge starting at 6pm until all the franks are gone. So arrive early! Don't ask for ketchup! Feltman's mustard only! See you there!