Amusement district to expand at Coney Island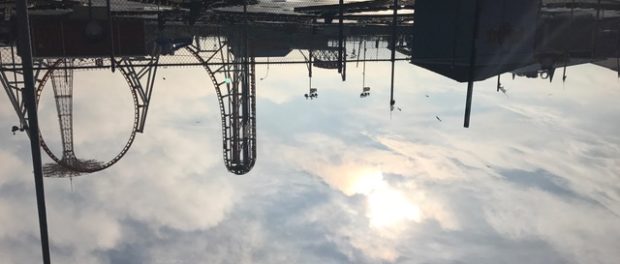 A joint RFP was posted yesterday by the City's Economic Development Corporation and the Parks Department requesting proposals to add amusements to 5 lots within the amusement district.
According to the proposal Stillwell ave. W. 16th, W.15th and W. 12th streets will be ending at the not yet completed Wonder Wheel Way. The above mentioned streets from Wonder Wheel Way to the Boardwalk (around 300 feet) will be converted to open space with amusement rides, games and concessions.  Dreamland Plaza on W. 12th near the boardwalk will not be affected.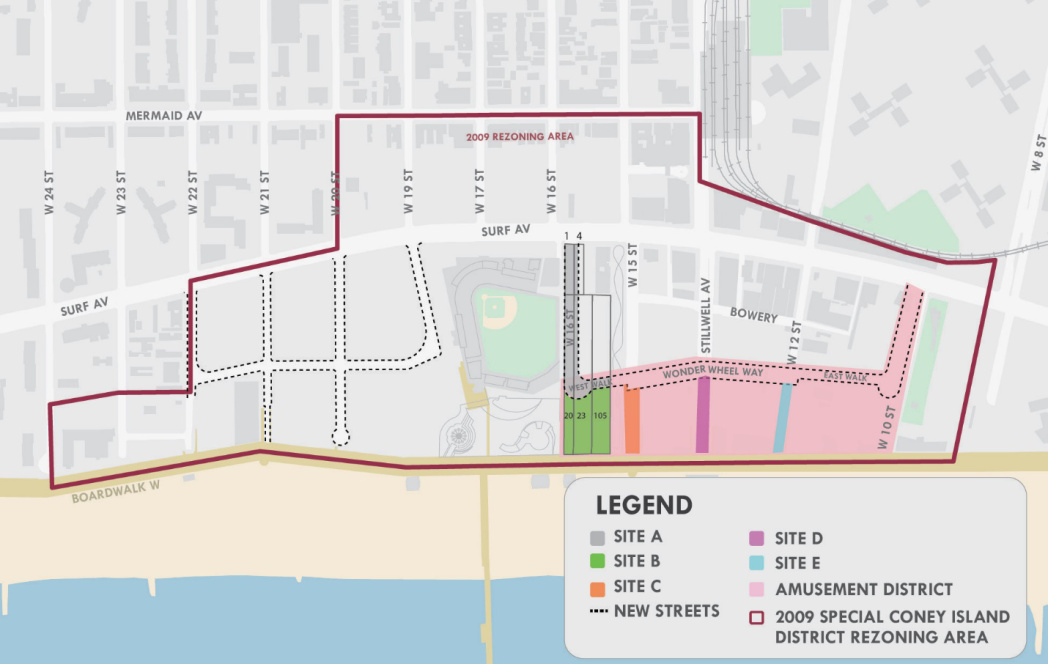 This RFP will fulfill the rezoning plan by the Bloomberg administration back 2009.
Yesterday Coney Island USA artistic director Dick Zigun tweeted  "it is good & will complete the city's stimulus for the city owned portion of Coney Island amusements. GET IT DONE!
According to Commercial Observer:
Local Councilman Mark Treyger called the RFP a "victory that benefits all."
He added: "Expanding the already exciting array of activities in the iconic Coney Island amusement district means more employment opportunities for local residents and more reasons for New Yorkers to continue making the 'People's Playground' one of our city's premier recreational destinations."
An amusement operator should be chosen by the end of March. The revamped amusement district should be completed by Summer 2018.