NYC's best hot dog now sold in Breezy Point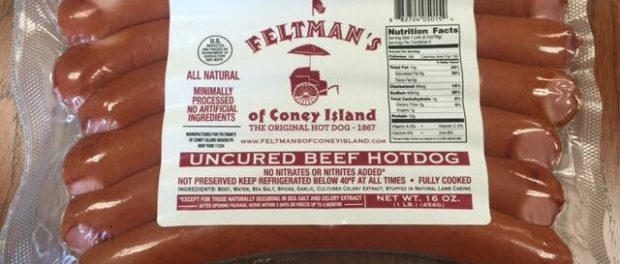 Iconic Feltman's of Coney Island Hot Dogs have finally landed in the borough of Queens. Deirdre Maeve's market located in Breezy Point, Queens is currently carrying the brand in which Gothamist called "most likely the best hot dog you'll ever eat in your life."
German immigrant Charles Feltman invented the hot dog at Coney Island, NY in 1867. Nathan Handwerker was a bun slicer at Feltman's (1870-1954) which was the largest restaurant in the world before starting Nathan's Famous in 1916.
Feltman's has two locations one at 80 St. Mark's pl in the East Village and the second at it's original spot at W.10th st and Surf Ave in Coney Island.
The large all beef hot dogs retail at $9.99 for a one pound 6 pack. The hot dogs have no nitrates added. Other brands have nitrates which may cause cancer in children and high blood pressure in adults. Unlike other brands Feltman's of Coney Island Hot Dogs are safe for all to eat.
The delicious franks called best in NYC by New York Magazine have a natural lamb casing and a snap that's perfect for grilling.
Stop by Deirdre Maeve's in Breezy Point and pick up a few packs today.