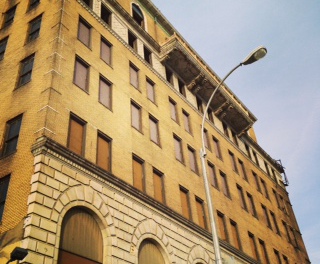 We received word today that the Shore Theater was sold last week. Jasmine Bullard reportedly sold the property to Pye Properties for somewhere within the $20 million range ($14 million).  This is exciting news for Coney Island.
We spoke with a man named Peter who is a member of the Pye Properties management team who gave us a peek inside the landmarked theater. Hopefully the new owners will decide to make good use of the former 1920's Loews Coney Island Theater. A hotel? Restaurant?  Broadway revivals?
Peter told us that the company plans to bring the theater back to what it once was. They want to bring back live entertainment and they won't rule out the possibility for a hotel.
What would you like to see happen to the Shore Theater??
WATCH AND SHARE VIDEO BELOW: